Overview
Each Plan and Project has its own Activity Log where you can see what changes were made, at what time, and by who. This enables transparency into all changes being made for a project or within a plan.
Plan Activity
On the My Plans page, select the Activity tab. This shows all changes made for the plan currently in view. Activity informs who made a change, when they made a change and what was added, deleted, or modified. Plan activity can be searched and is only visible to people that have been added to the plan.
Plan activity can also be viewed from most pages within a plan. Select the Activity icon to view the plans activity panel. Activity can be searched and will show in chronological order with the most recent activity on top.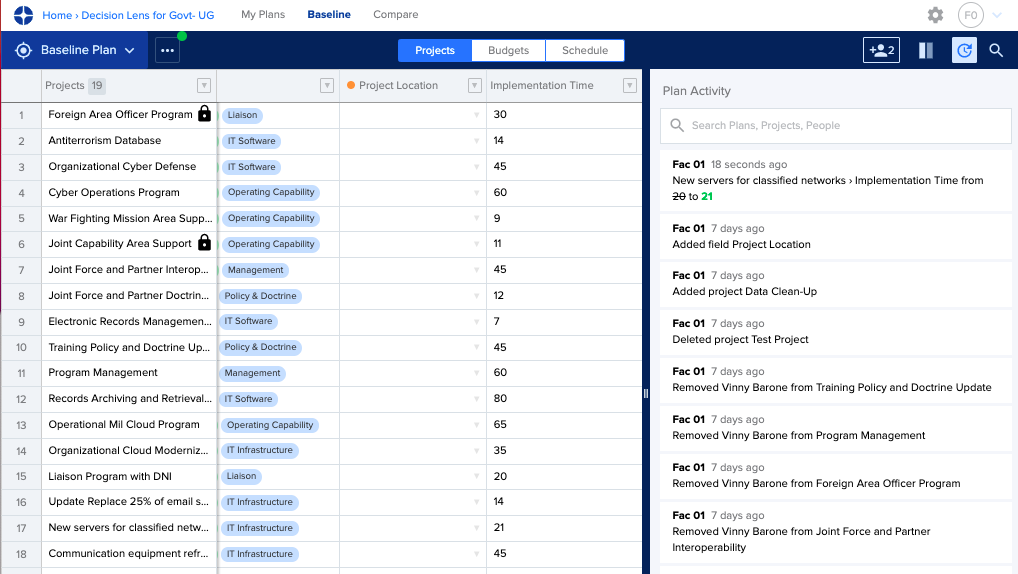 Project Activity
To view activity for a specific project, open its details view and select the activity icon on the right side of the details view window. A projects activity panel shows all changes made for the project, who made the change and when the change was made. Project activity can be printed along with all project details when selecting to "Print Project".