How to Import Alternatives Data
Launch the Import Wizard from the Portfolio Overview screen by clicking the Import Data button on the top right.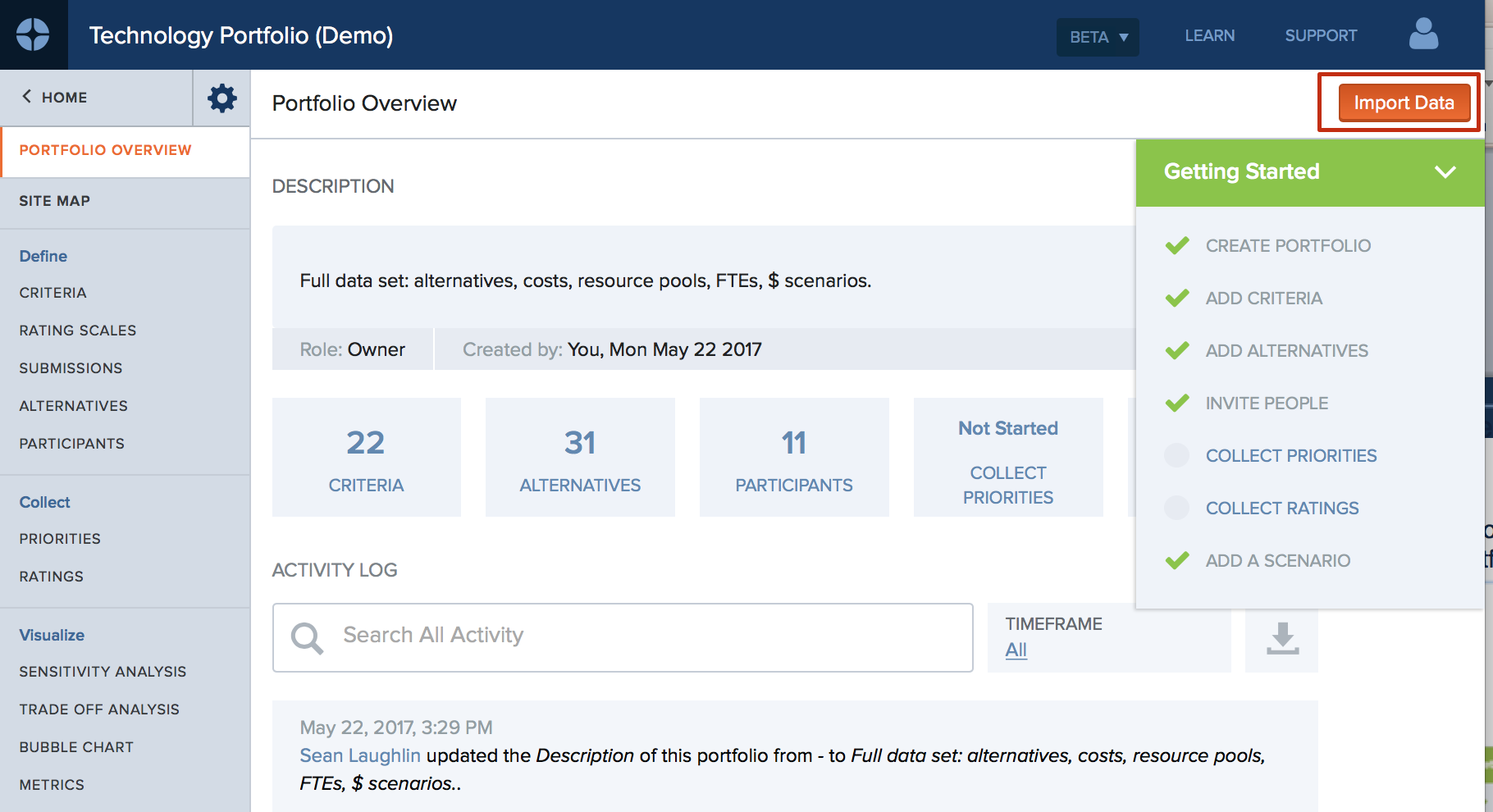 Select the "Alternatives" Tile from the first tab of the Wizard and click on the NEXT button.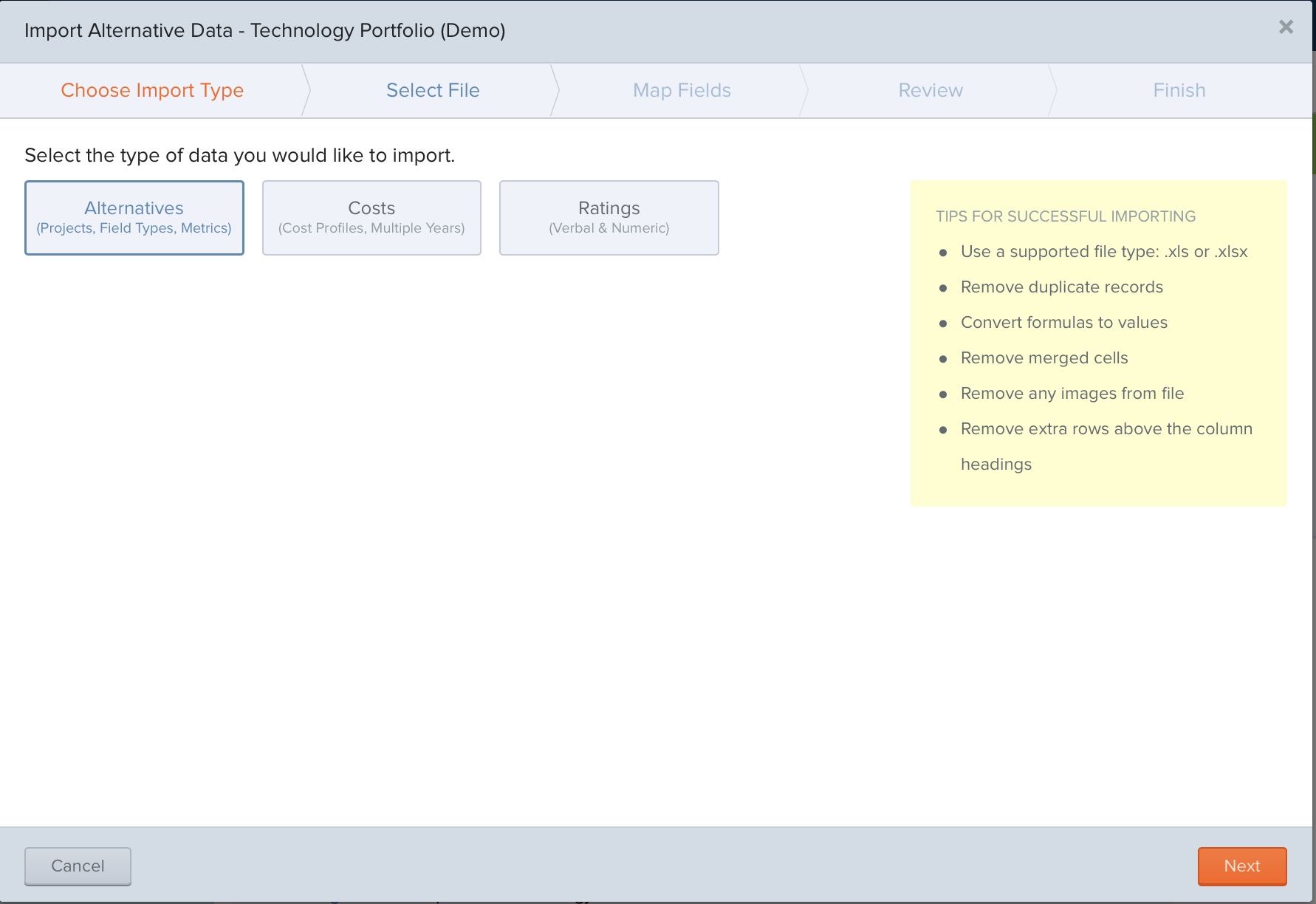 There are 4 steps to complete in the "Select File" Tab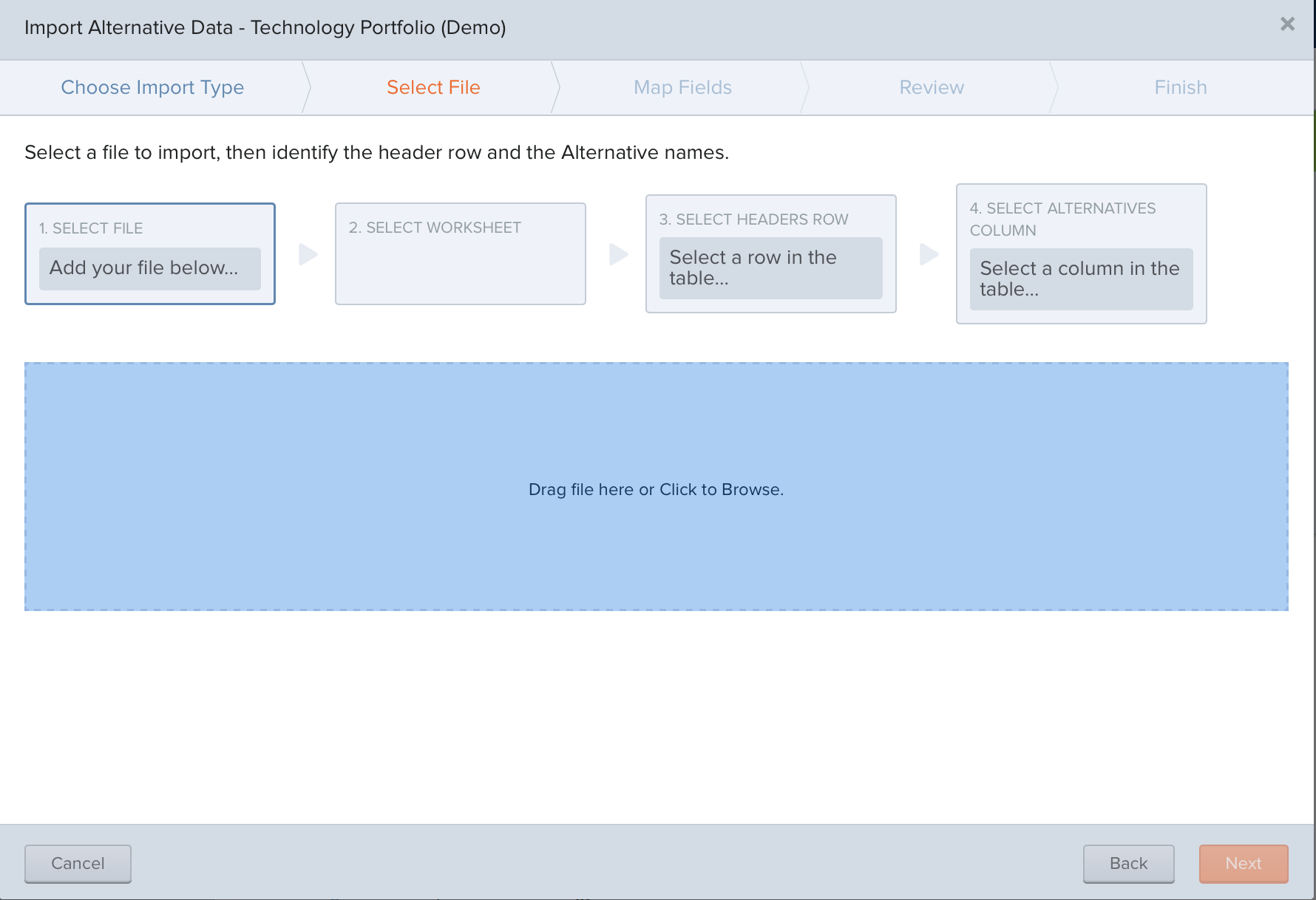 Step 1 is to select the file you will be importing data from
Drag your file into the dotted lines or select to manually add your file (File Types .xls or .xlsx).
Once file is added, a preview of the first 20 rows of your file will display
To change your file, select the Step 1 tile, and drop another file or click within the dotted lines to manually select a new file.
Step 2: Use the dropdown to select the worksheet you want to import from
Step 3: Choose the row on the worksheet that contains your header information.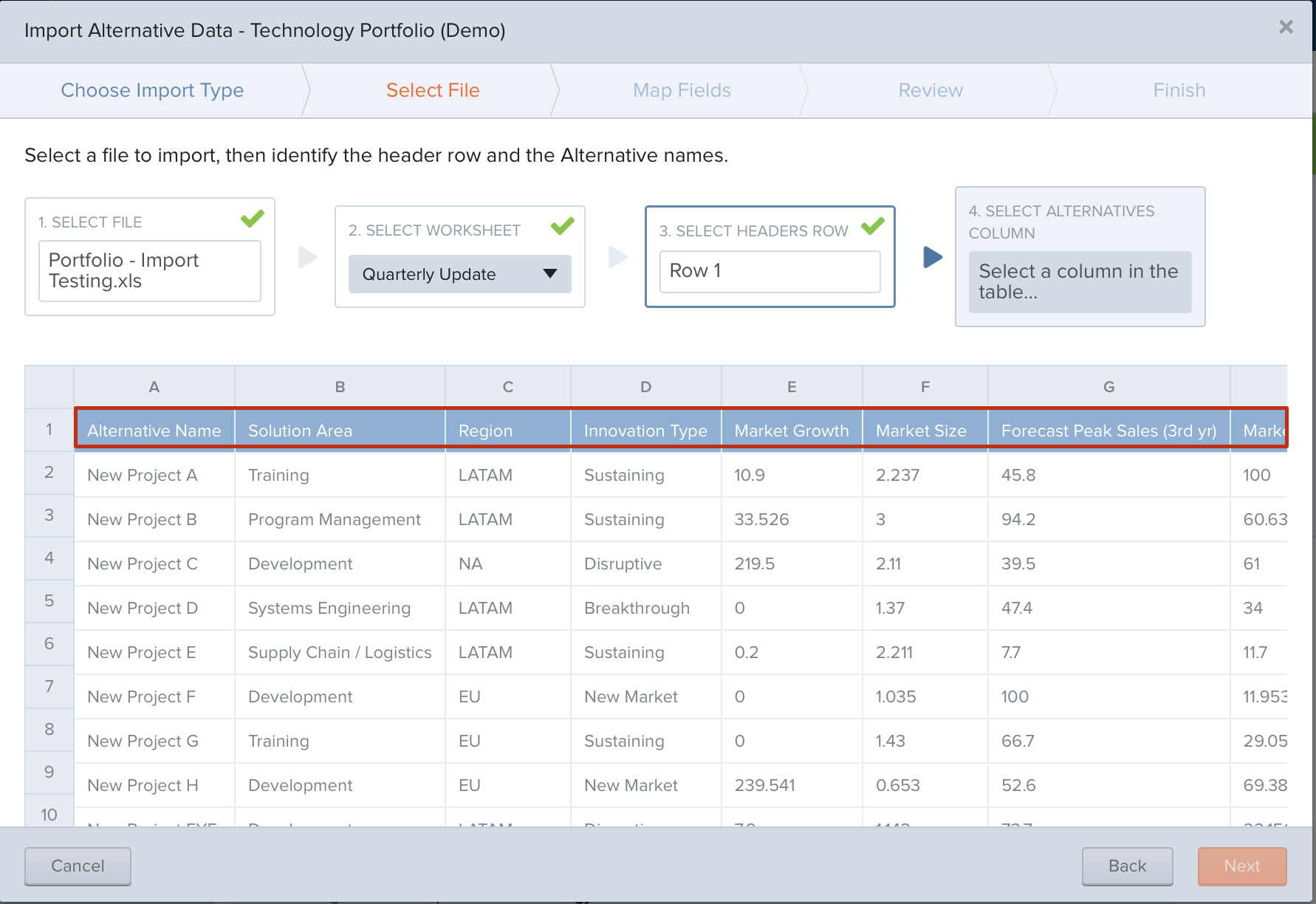 Step 4: Select the column that contains the Alternative Names. Then click the NEXT button to start mapping your fields.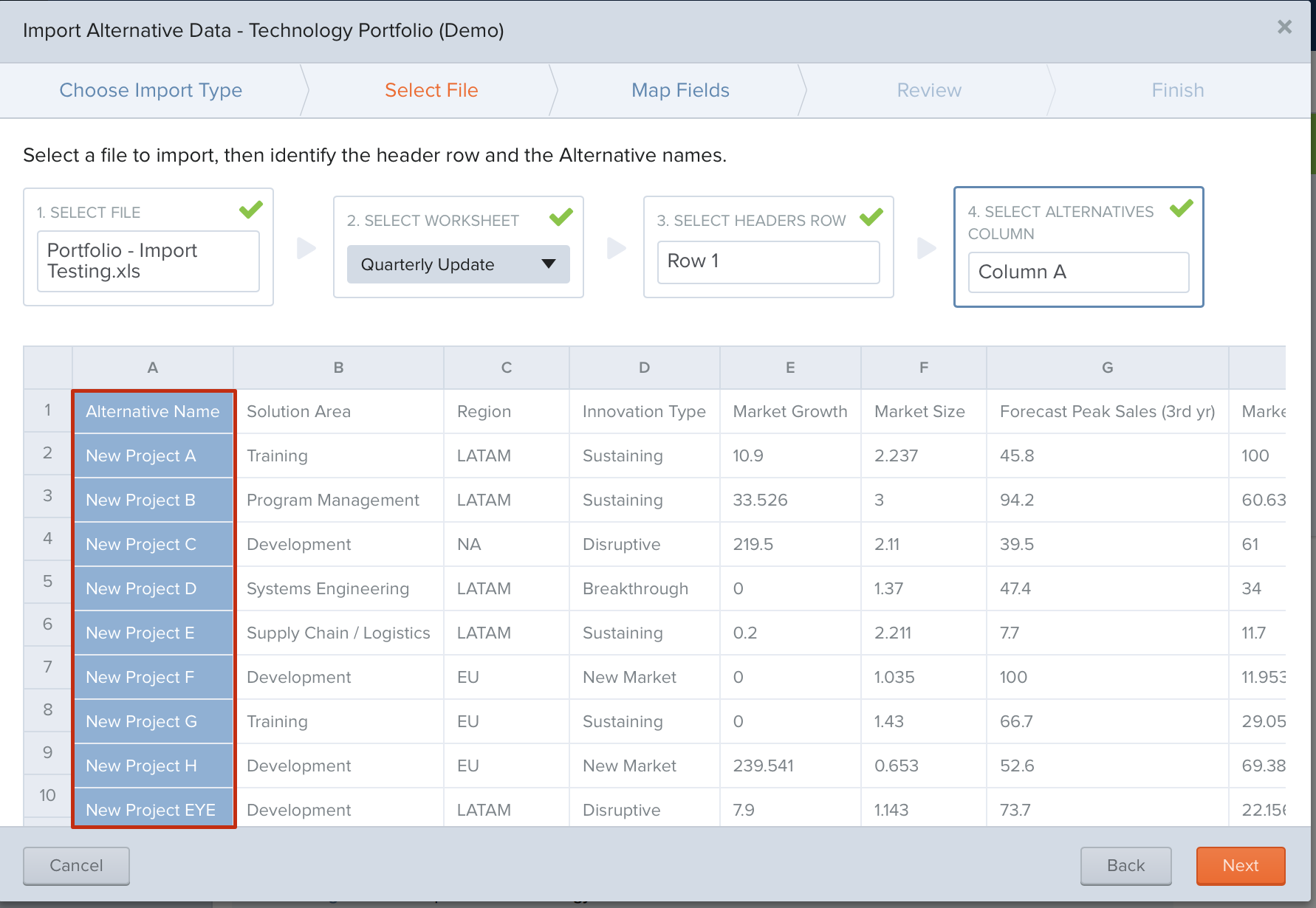 Now select the columns from your file that you want to import into the portfolio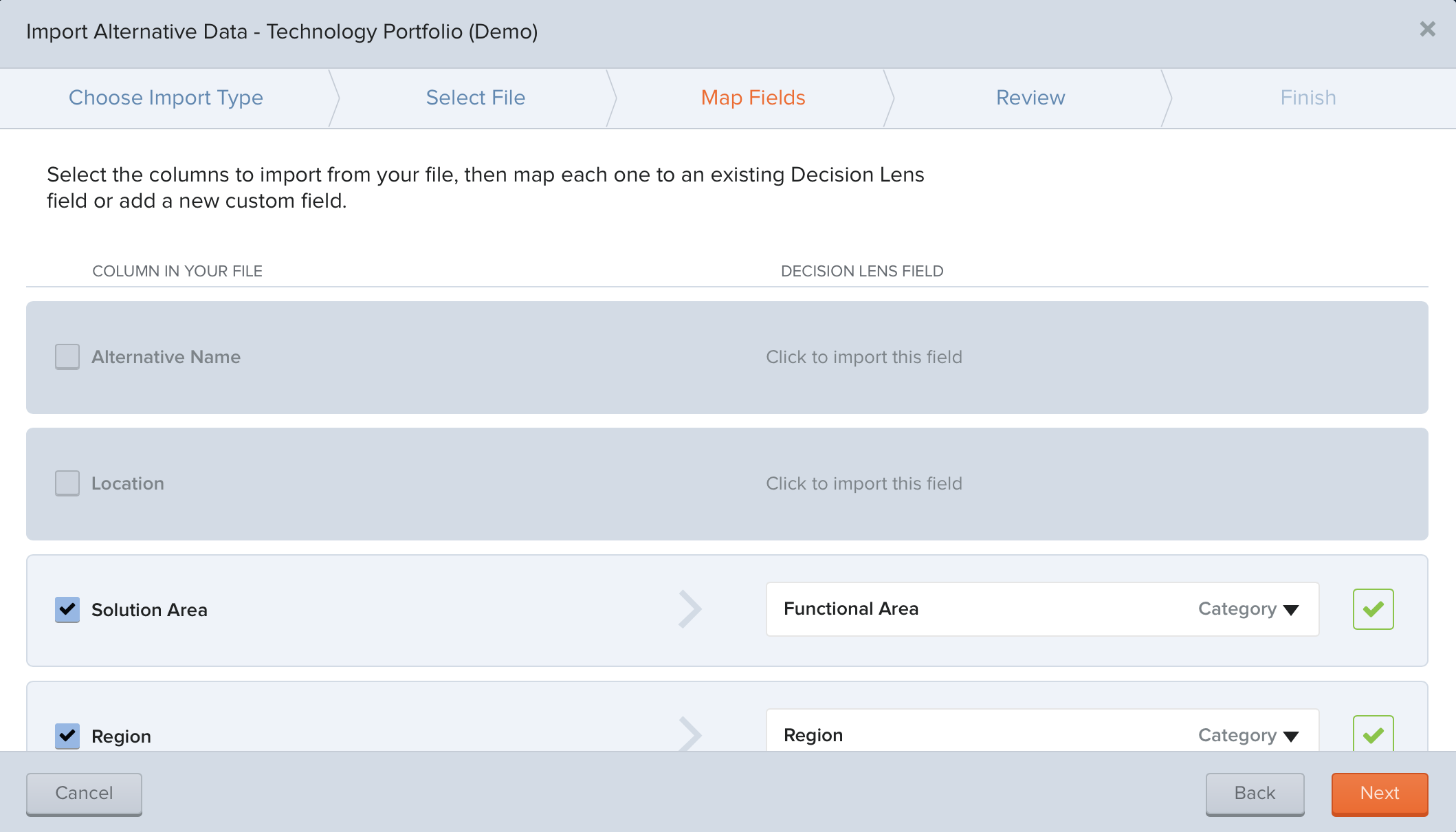 To only import Alternative Names, select the "Skip This Step" button from the Map Fields step
Map the column in your file to an Alternative Field in Decision Lens or, Create a New Custom Field from the Import Wizard if your field does not yet exist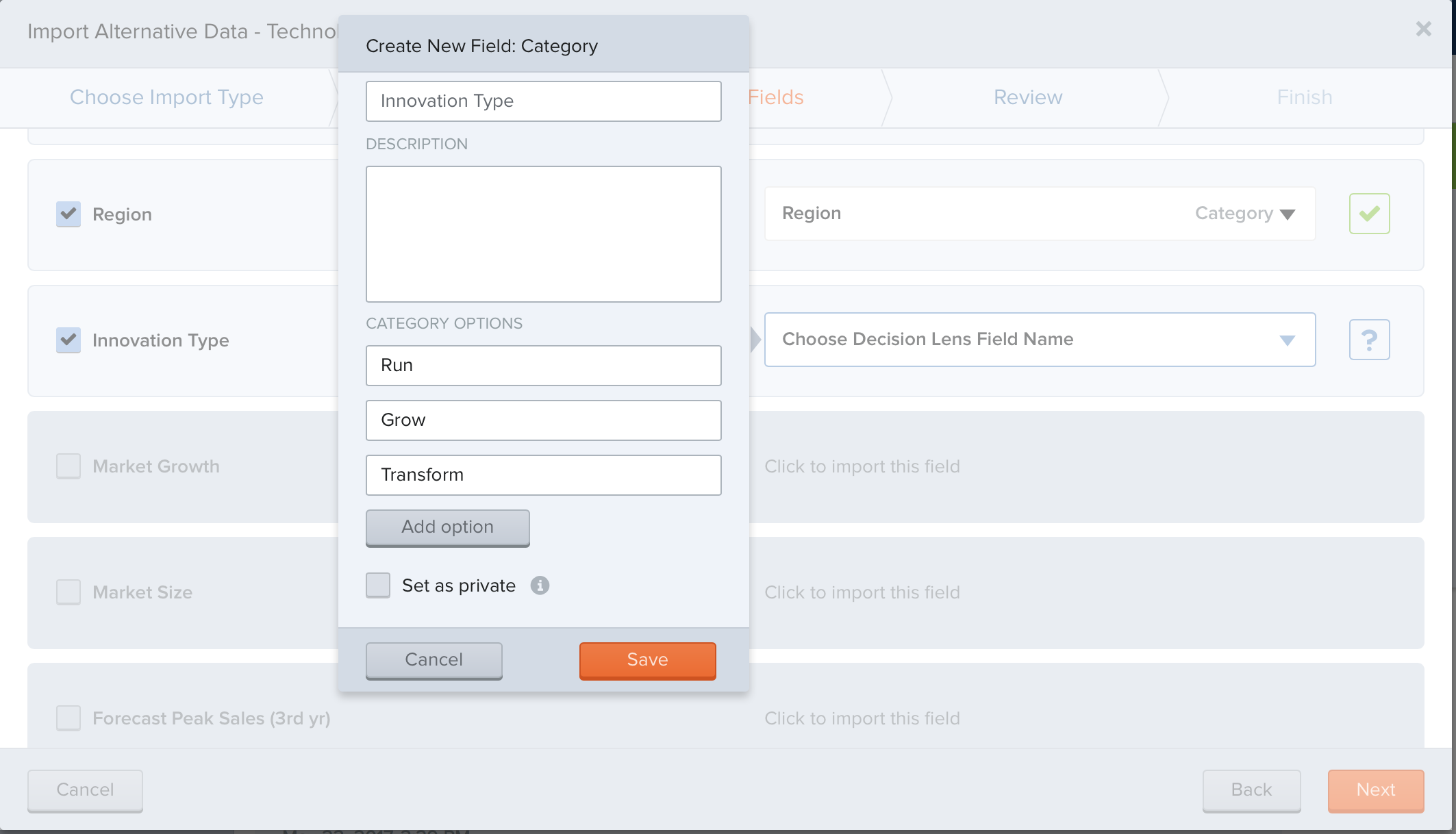 To create a new custom field in your Portfolio, select the field type (ex Category) and a dialog box will display to complete the field w/ options.
When you have finished mapping columns, click on the NEXT button to preview your data.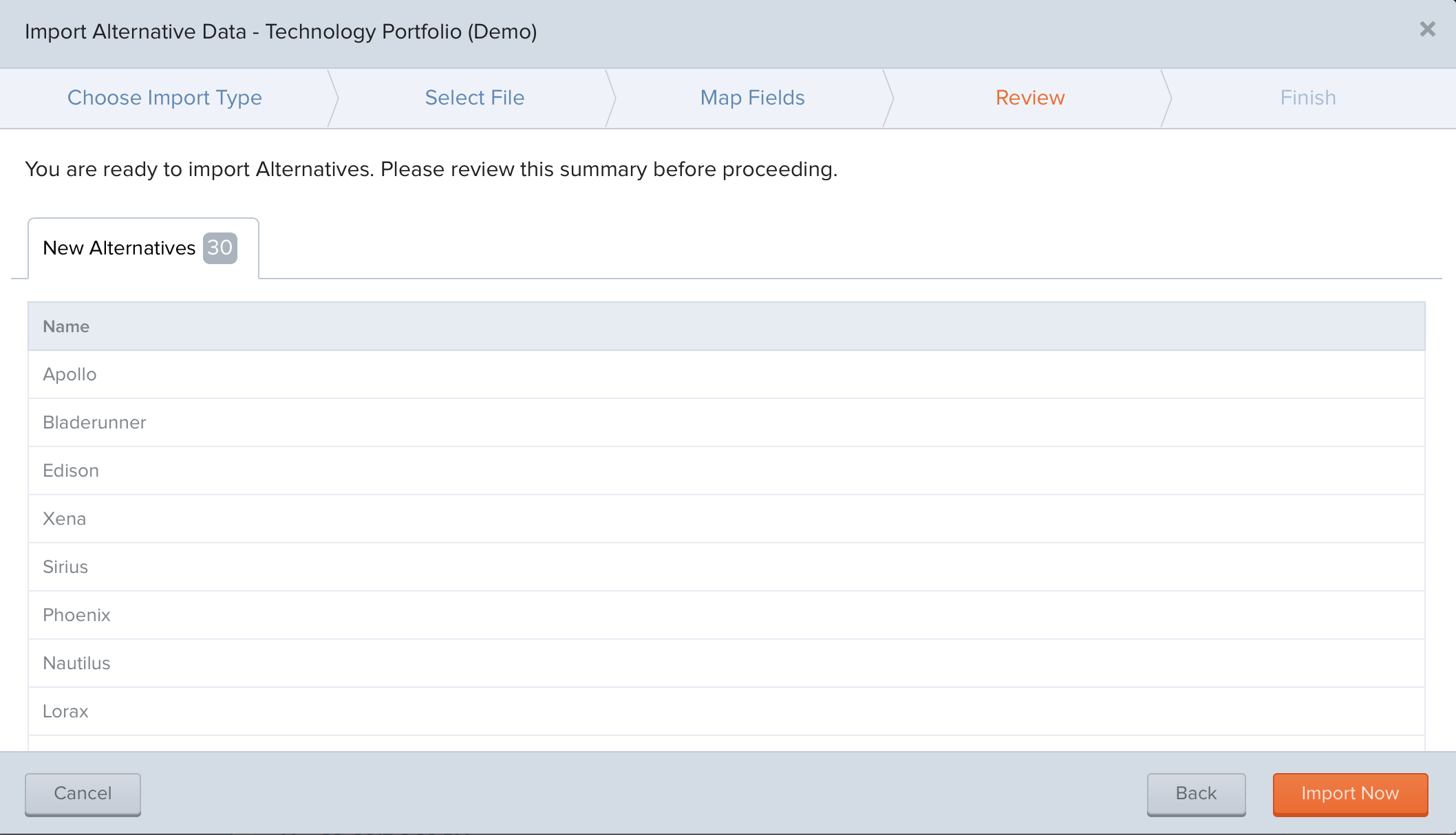 Confirm that the data columns/rows are accurate and then click IMPORT NOW button.
Once an import is started, all data will be imported into the portfolio.
The Import Wizard can be closed while an import is in progress. Once the import is started, all data will continue to be imported, even if the user times out or closes the window.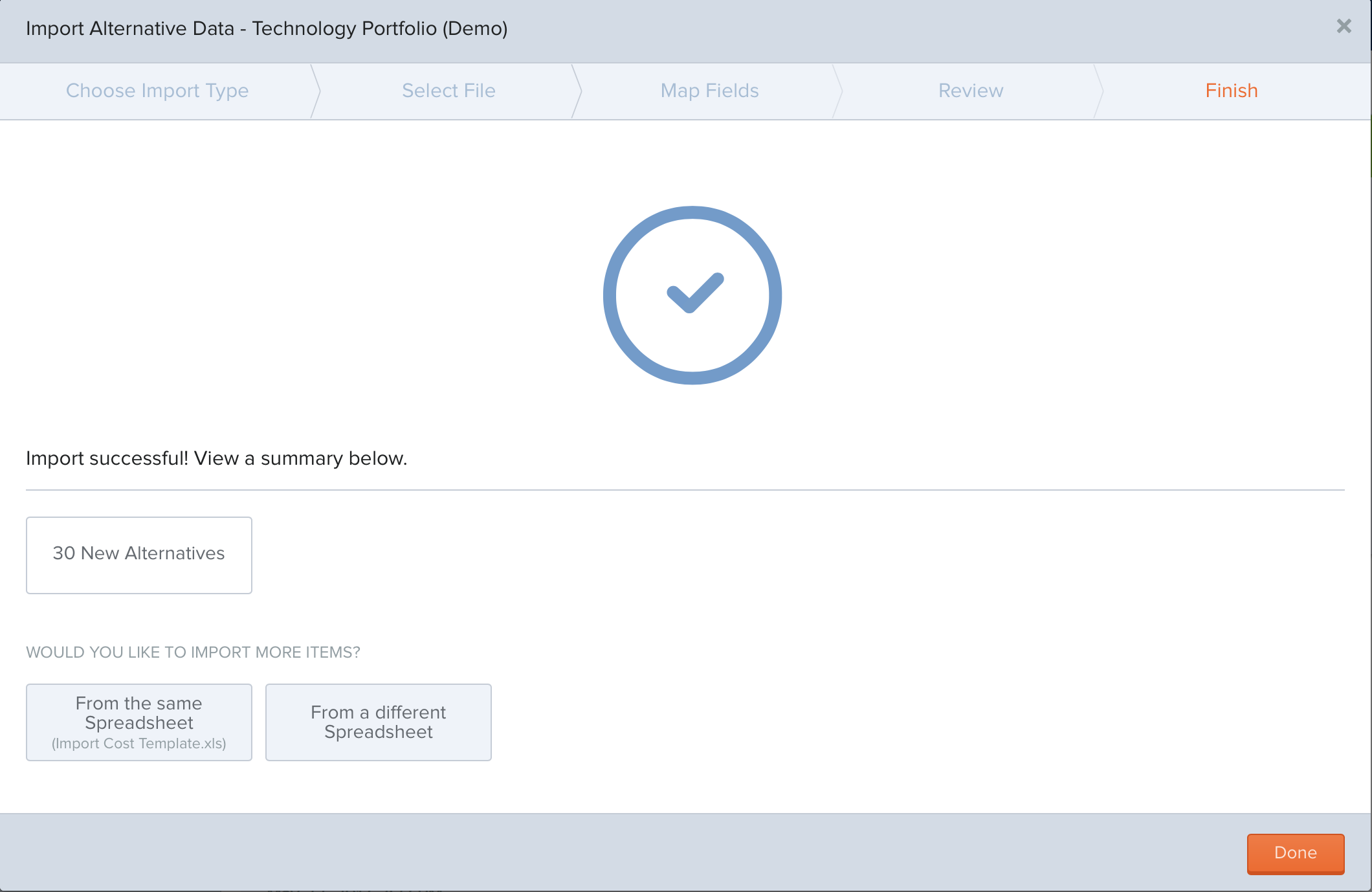 Once the import is complete, you will be automatically directed to the Finish Tab where you can view your import summary:
Notes number of new Alternatives added / updated
Select to begin a new import with the same spreadsheet or begin a new import with a different spreadsheet
If done importing data, close the import wizard