How to Submit a Product Enhancement to Support
Step 1: Navigate to your Decision Lens instance and log in.
Step 2: Once logged in, Select "Support" in the upper right hand portion of the screen followed
by selecting "Community"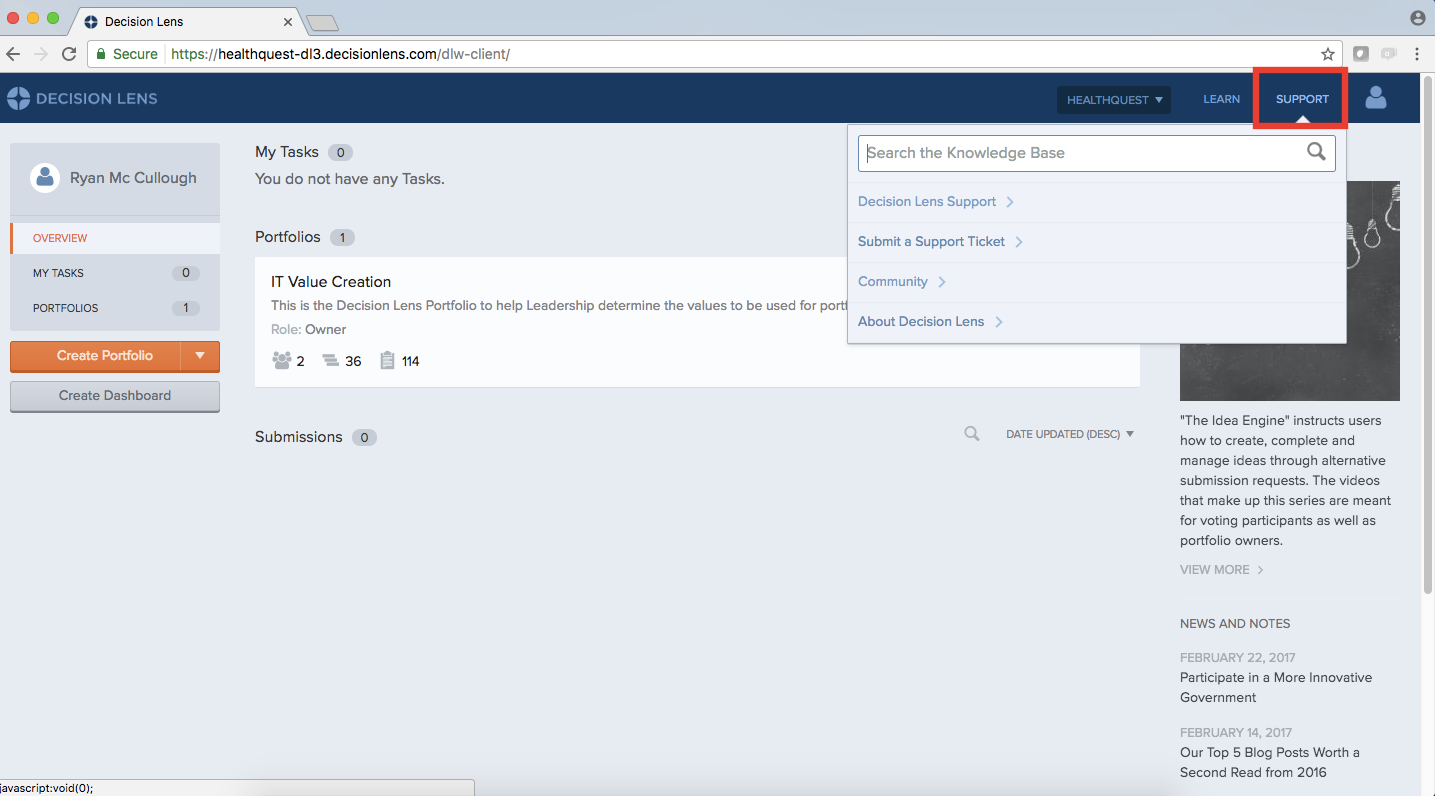 Step 3: Once within the Community, select "Feedback & Enhancements Forum"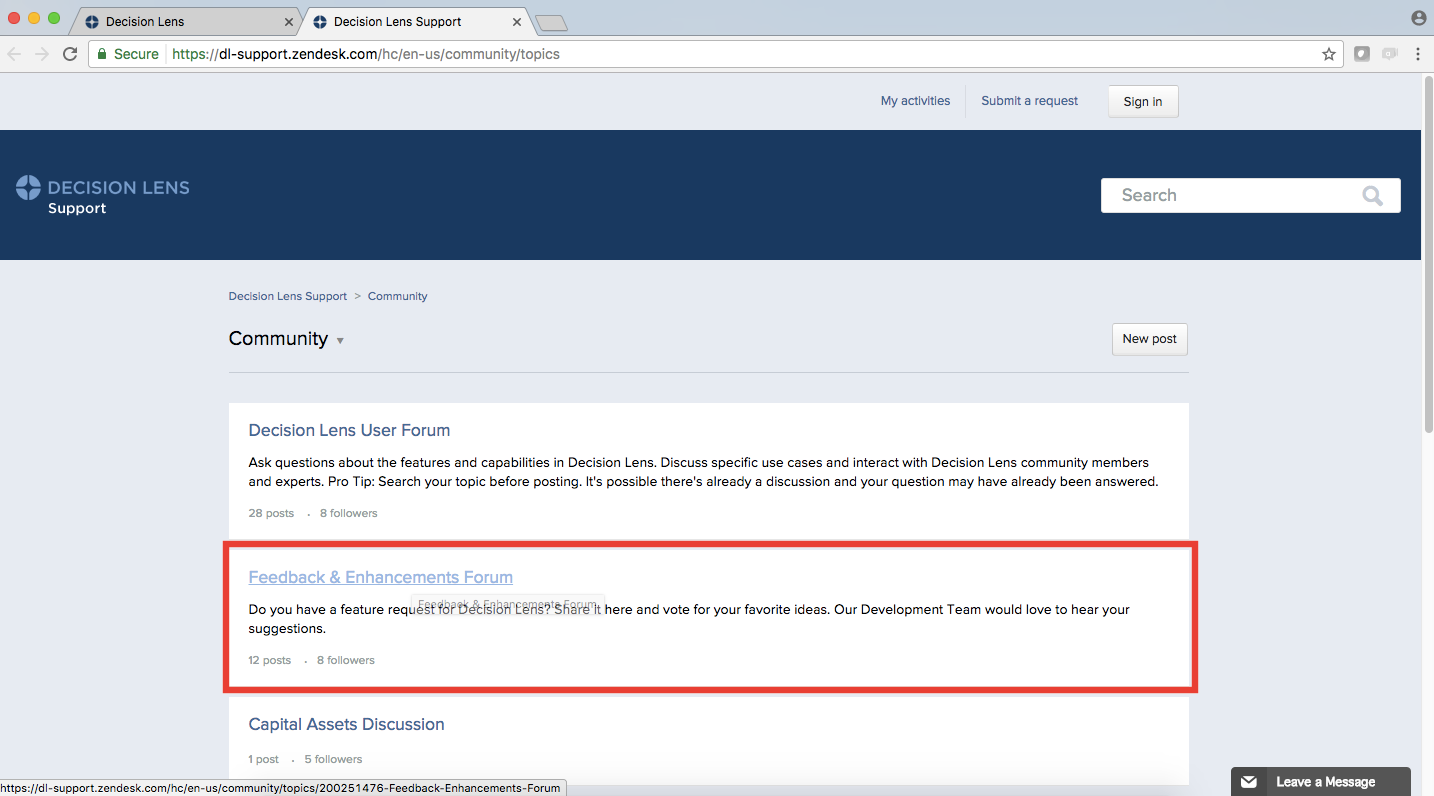 Step 4: If your product feedback or feature enhancement isn't already a topic in the forum, you should create a new post. To create a new post, select "New Post" in the upper right hand of the screen.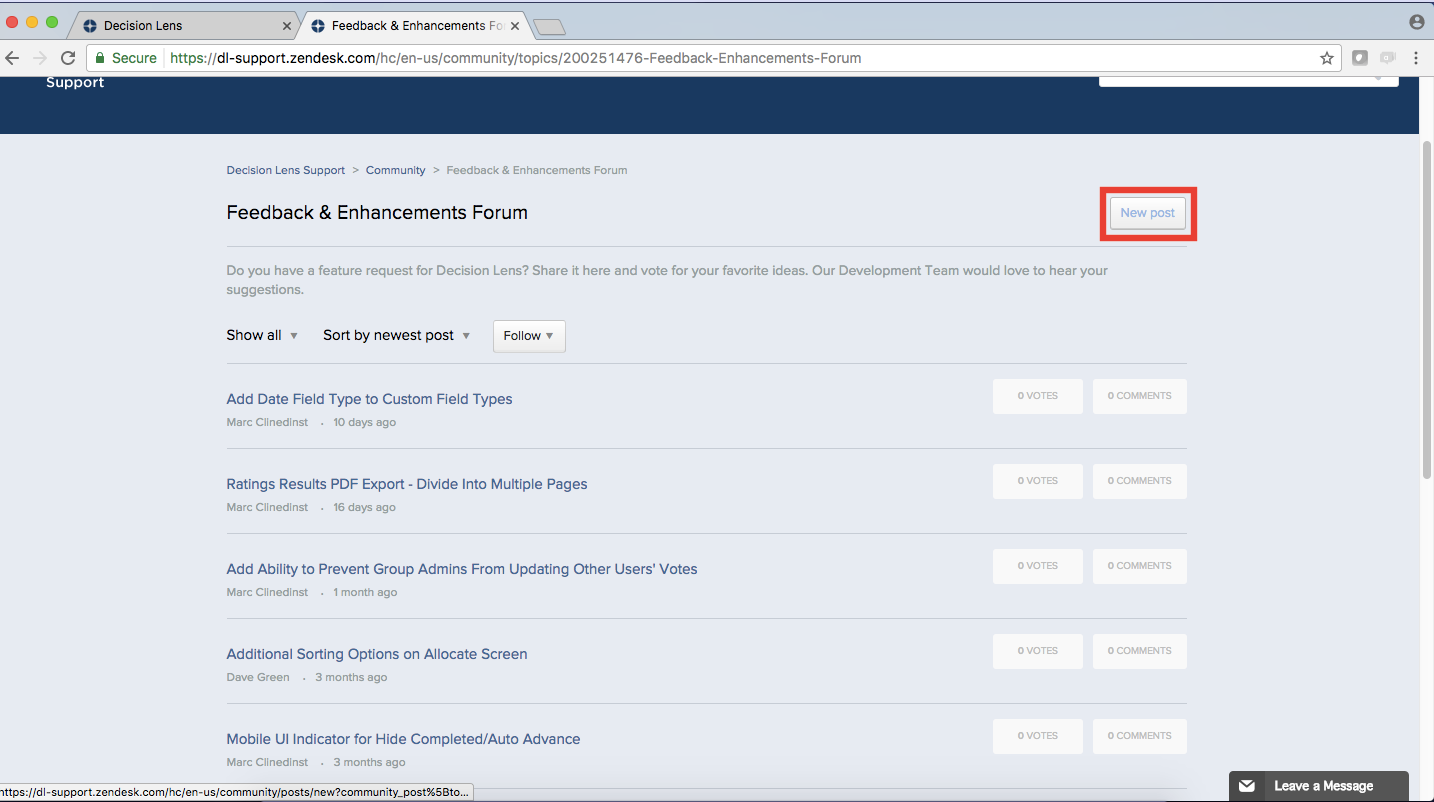 Step 5: Please complete the form and then select "Submit"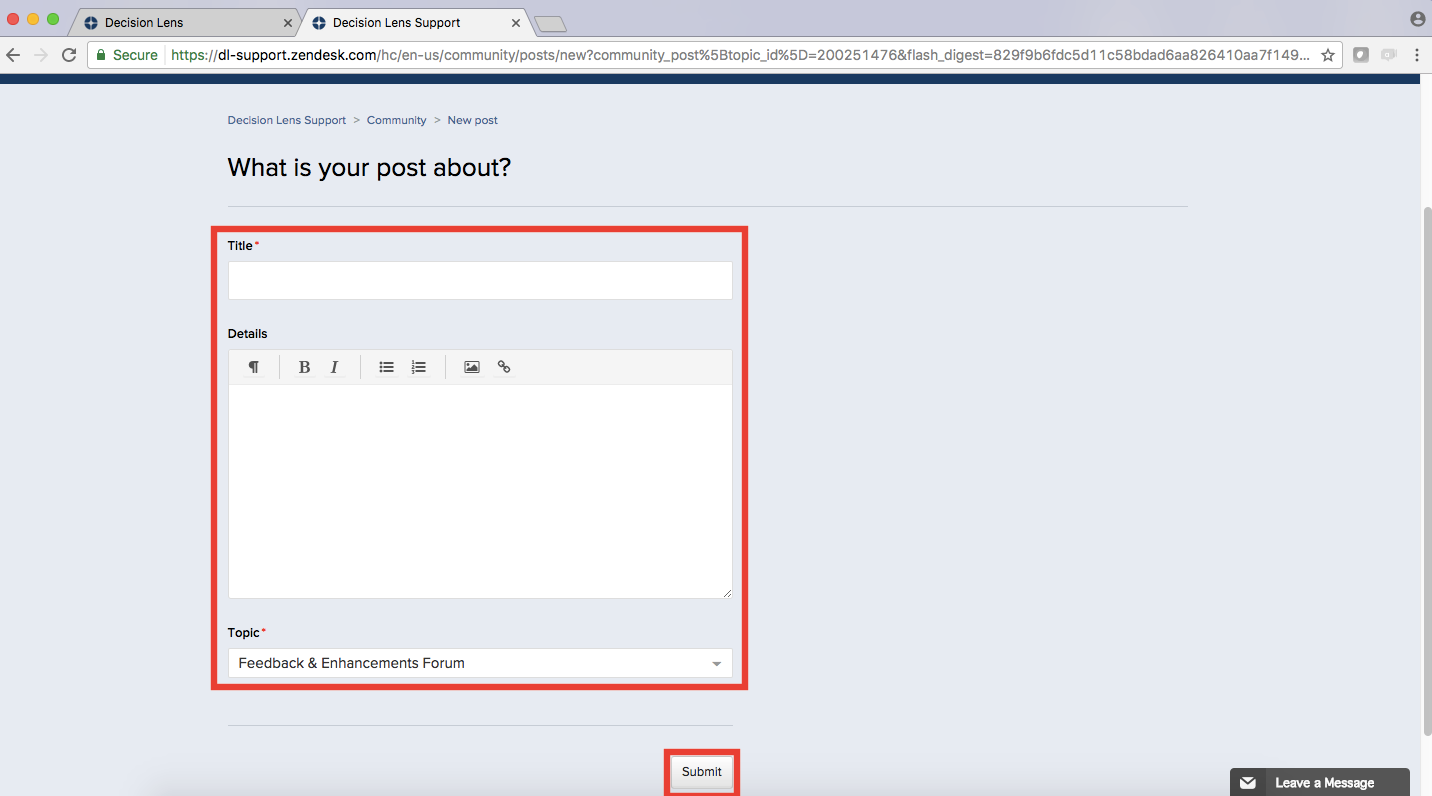 You have successfully submitted your product gap and/or feature enhancement request!