Export Individual Ratings Scoresheet
All individual participant data can be exported by using the participant filters within the left side control panel of the scoresheet.
Go to the Collect Ratings screen.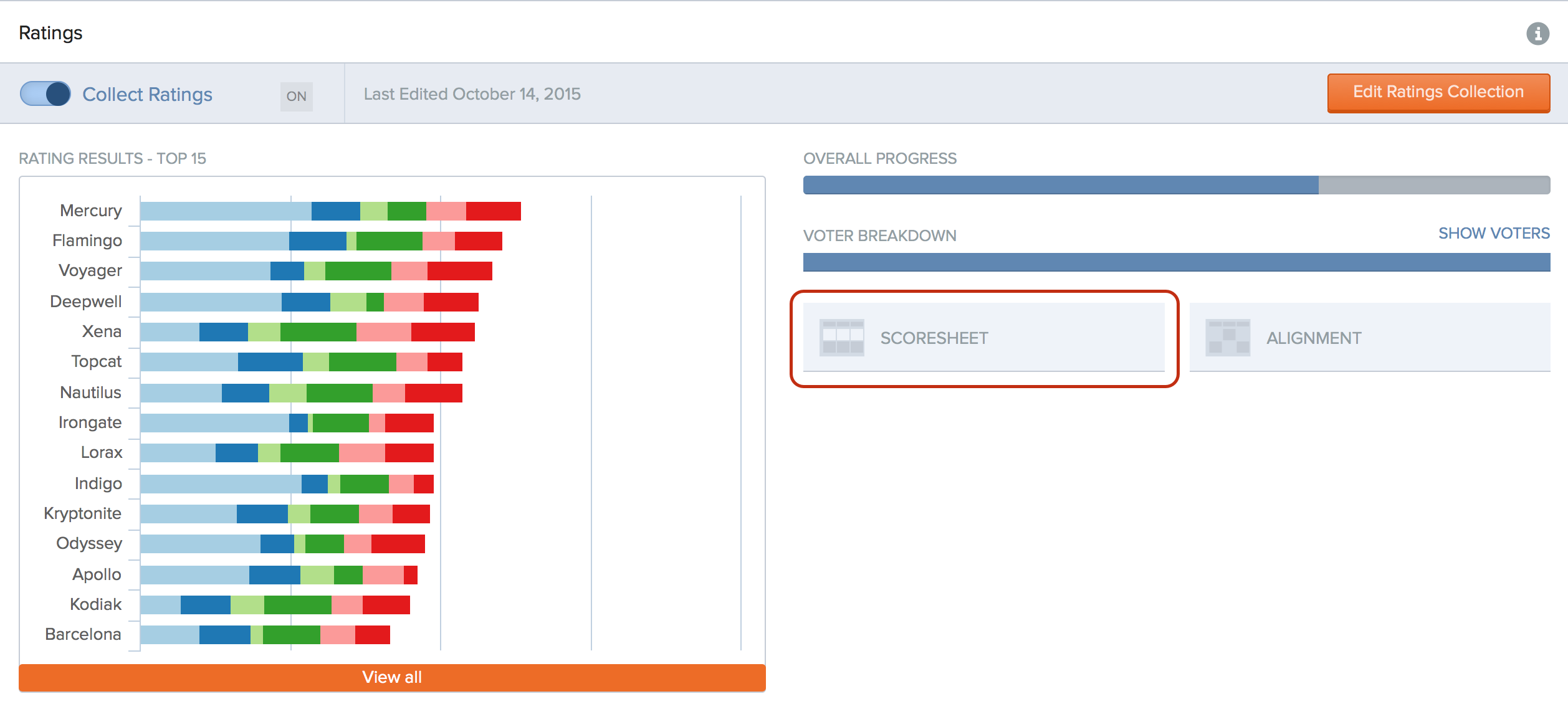 At the bottom right you will see an icon that says Scoresheet

Once in the Scoresheet, open the Control Panel on the upper left hand side of the screen

Click Filter Participants and then click the name of the individual for whom you would like to export votes

Go to the top right of the screen and Click on the Excel icon and the individual scoresheet will be downloaded.