Decision Lens now integrates with ArcGIS!
We will share with you the steps to take within our software in order to utilize this integration.
If you are interested in having this custom integration set up for your organization, please contact us today: support@decisionlens.com
1) Navigate to the "Portfolio Overview" page of your portfolio. Select the orange "Import Data" button.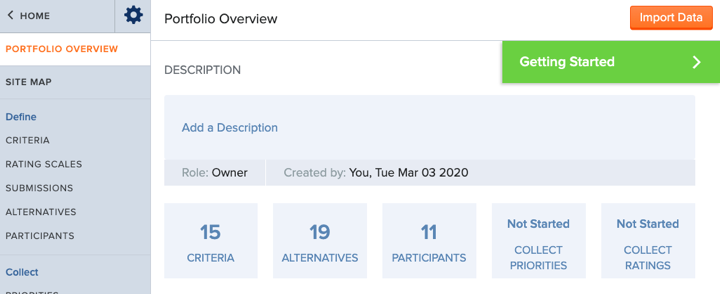 2) Then select the option to import "Alternatives"

3) The first thing Decision Lens will ask you is to select your import file. On the bottom of this step you will see an option to "Sign into ArcGIS online to import a Feature Service". Select that option!

4) The ArcGIS online portal will open for you to log into.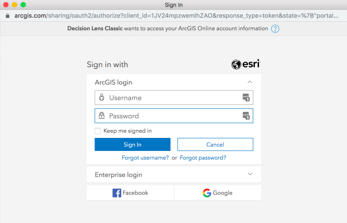 5) Now you can finish using Decision Lens import wizard to complete your integration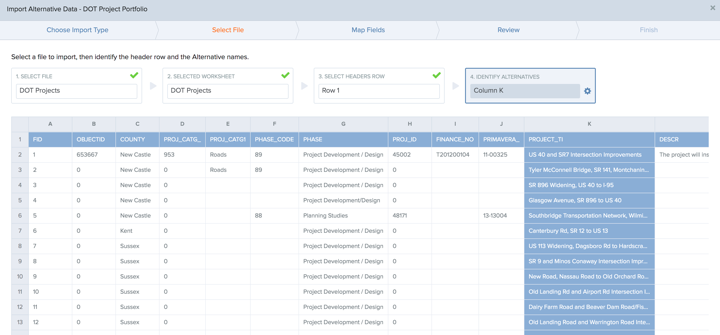 6) Once you are ready to map your Decision Lens results, navigate to the Alternatives page. From the Alternatives page, select Export and sign into ArcGIS account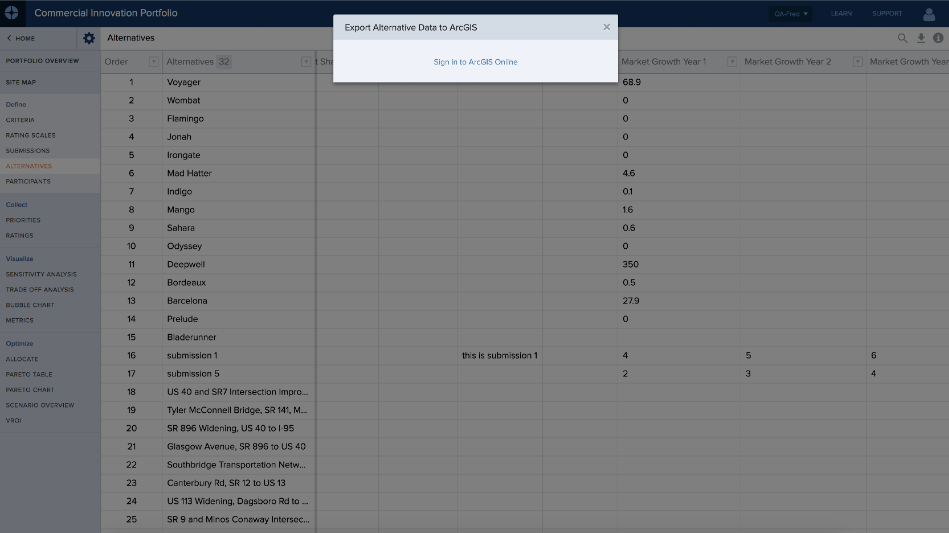 7) Identify the fields to export and their destination. You will need to have a unique identifier to map your Decision Lens alternatives to the records in your target feature service.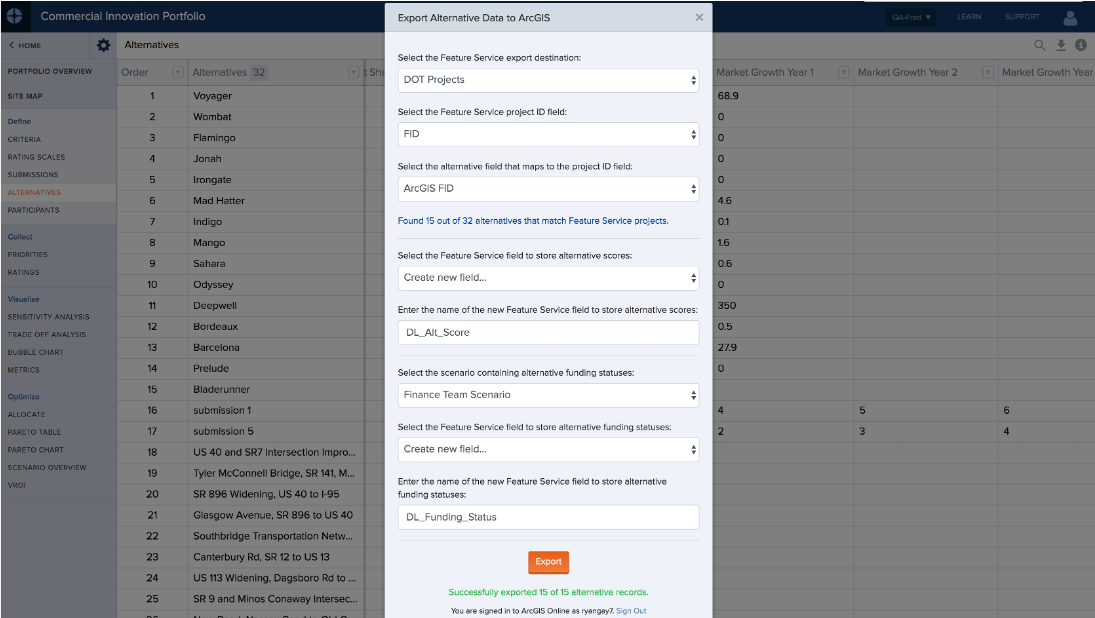 8) Now you can access updated files on ArcGIS online