Schedule Page
The Schedule Page gives planners a place to visualize and interact with their plans schedule. The schedule displayed includes all time periods within the date range identified in the top right.
Heatmap identifies bottlenecks and enables tolerance to be adjusted
Hovering over a cell provides Budget, Allocation within the month or year and the amount available for that month or year
Gantt bars can be dragged to show impacts on budgets
Gantt bars can be moved outside of the planning window or to the Backlog from the Gantt Chart
Add additional months or years to your date range with the "+" button.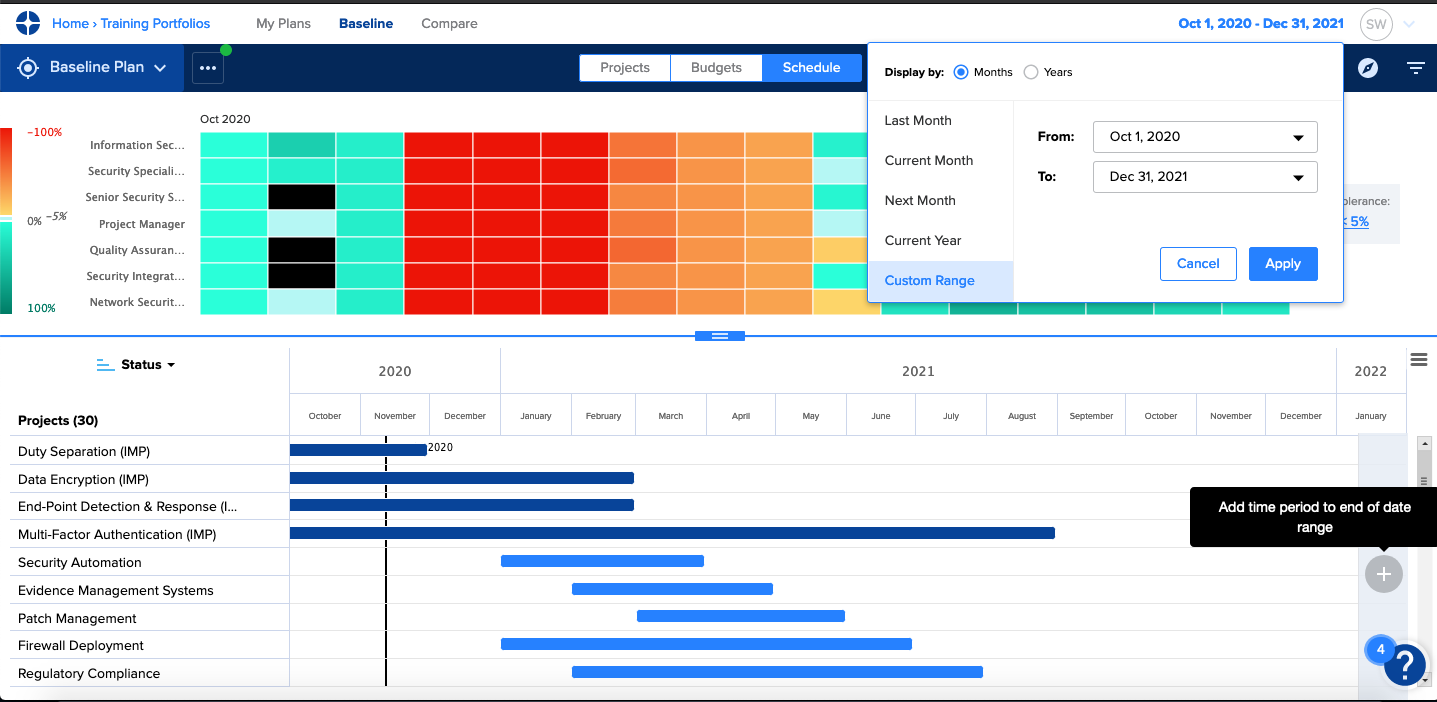 Sorting & FIltering in Schedule
By default, only projects that are Scheduled or In Progress display in the Gantt Chart and projects are sorted by Status
Projects can be sorted by:

Name
Status
Start Date
End Date

Use the Filter & Configure panel to adjust the projects and budgets displayed within the Schedule Page
Filter projects by any balance category or tag
Additional filters:

Projects with no costs: Select this to view projects that do not yet have any cost data
Projects outside of date range: Select this to view projects in the Gantt Chart that start and end outside of the date range specified.
Show locked projects: Use this to layer in projects that have been locked