Overview
Project dependency options help you identify when a projects funding is dependent on another project.
Add a Dependency
Dependencies can be added by Portfolio Owners and viewed by Participants from each projects details view. Use Column Settings on the Project Page to add the Dependencies column into your view.
To add a dependency, open a projects details view and scroll to the bottom. Select the plus icon to begin adding dependencies.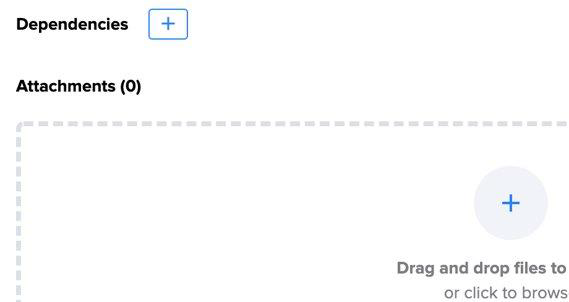 By adding a project in a dependency, a relationship is created where the project in view shouldn't get funded unless the project added has been funded. 
Projects added to a dependency display with their name, start date and status. If any of the projects have not yet been funded, a message displays to indicate that the dependency has been broken. The project that breaks the dependency rule will be highlighted in red. Click the red project name to view that project's details and correct the error, if desired.
The total number of dependencies displays at the top of the section to inform how many dependencies a project has.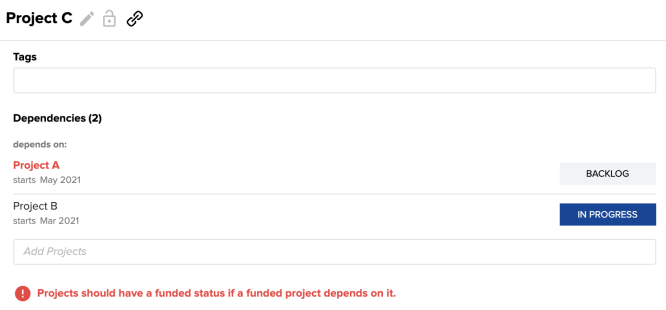 Hover a projects name in a dependency for the option to remove it from the dependency. 
Project dependents can also be added for projects. Project dependents inform of any projects that require the project in view to be funded. Projects can be added or removed as dependents. 
Seeing Dependencies on the Projects Page
Add the dependencies column into a page from the page's Column Settings. The column shows two types of dependency icons to inform if a project has dependencies. Hover over the icon to see how many dependencies the project has and click the icon to be taken to the dependencies section for that project.