Portfolio Management
Creating a Portfolio
From the homepage, you can create a portfolio by clicking on "Add Portfolio" in the top left corner.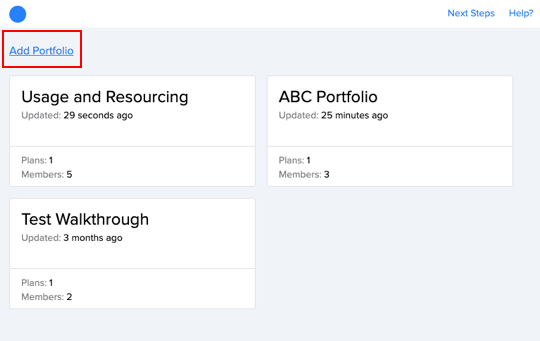 The "Portfolio Name" and the type of calendaring this portfolio will use for planning purposes -whether calendar year or fiscal year- must be established for that new portfolio. Click "Let's Go" to jump right in.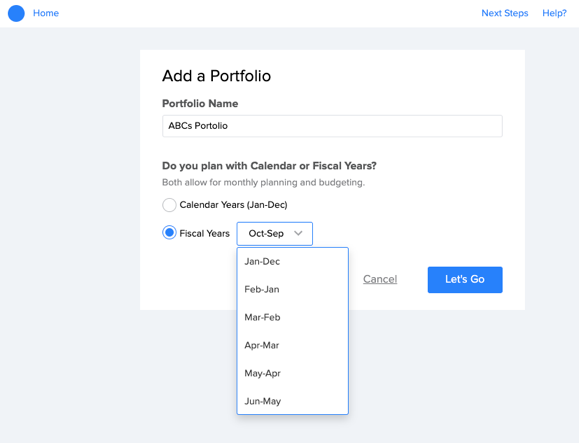 Renaming and Archiving Portfolios
On each portfolio tile you can "Rename" or "Archive Portfolio" from the homepage. Archiving is another word for delete so archiving will completely remove the portfolio so this should be used with caution.