What's new about the 100% redesigned Data Import Wizard? Well we kept all the good stuff and focused on simplicity, ease of use, and performance improvements to make this the easiest Data Import Experience ever.
What's New
Import Wizard was fully redesigned and migrated from Flex to HTML 5
Users can now import additional data for Alternatives such as Metrics and Short Descriptions
Resource data can now be imported into a Scenario
Import multiple pieces of data at once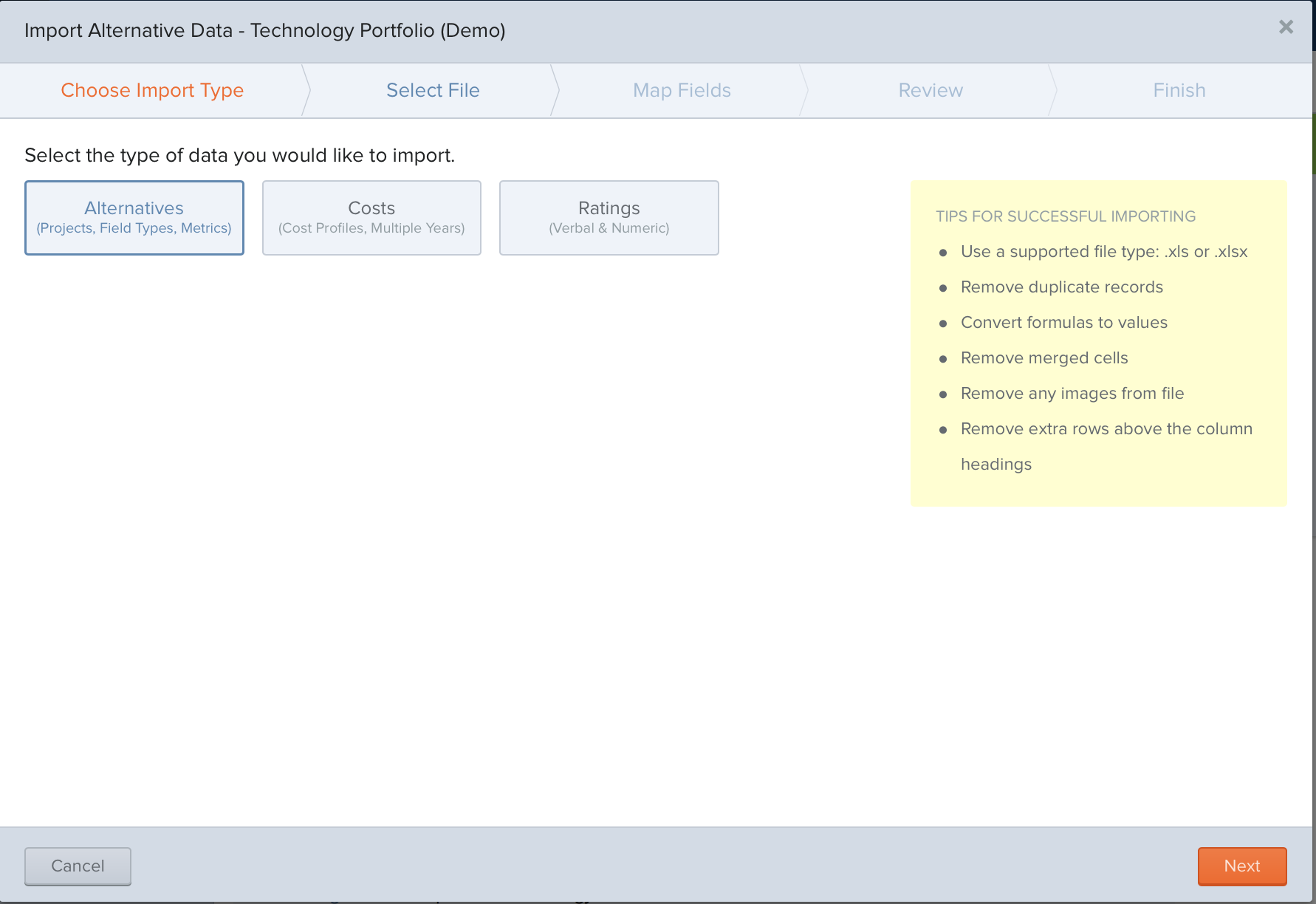 How to Access Data Import?
Access the import wizard from the Portfolio Overview page.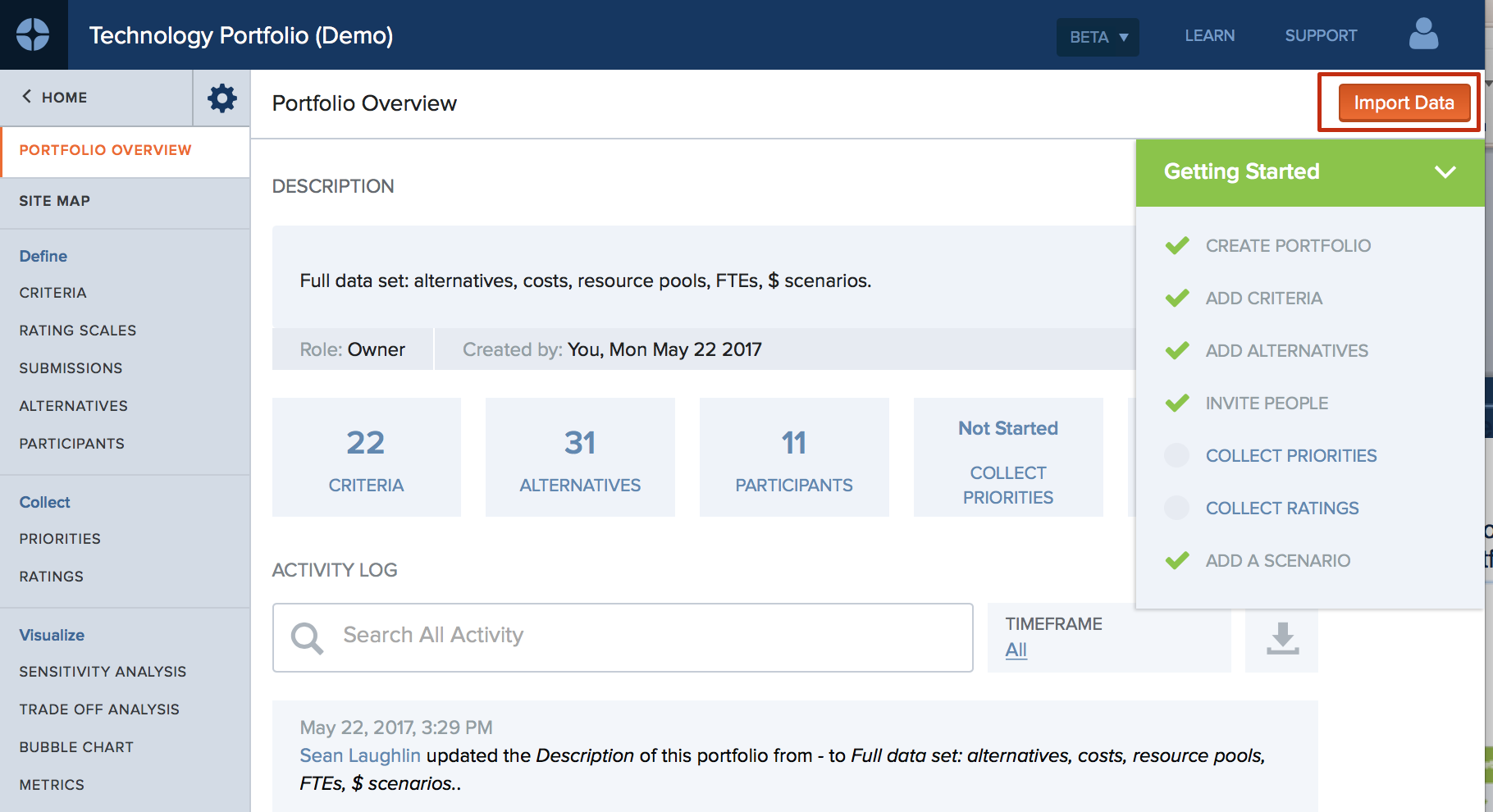 What Data can be Imported?
Alternatives Information
Alternative Name
Alternative Description
Short Response Field for an Alternative
Long Response Field for an Alternative
Metric Data
Alternative Categories
Ratings Data
Import both qualitative and quantitative ratings for users that have been assigned to rate Alternatives