The Criteria and Rating Scales pages have been combined into a single page. This page has replaced the two separate Criteria and Rating Scale pages. In this page, the following are included:
Brainstorming Area
Optional area to "park" potential Criteria
Type a Brainstorm and hit Enter to add
Brainstorms can be reordered by dragging
Brainstorms cannot be edited once created but can be deleted
Brainstorms can be added/removed to the tree by dragging
Available metrics will also display as options for Criteria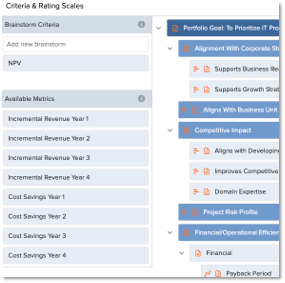 Criteria Icons and their Meanings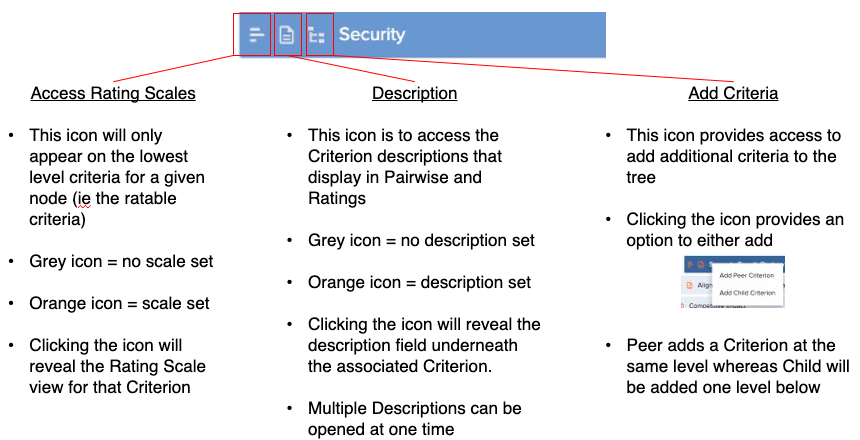 Managing Criteria
Dragging criteria will display a drop zone line to define order and level or hierarchy in the tree.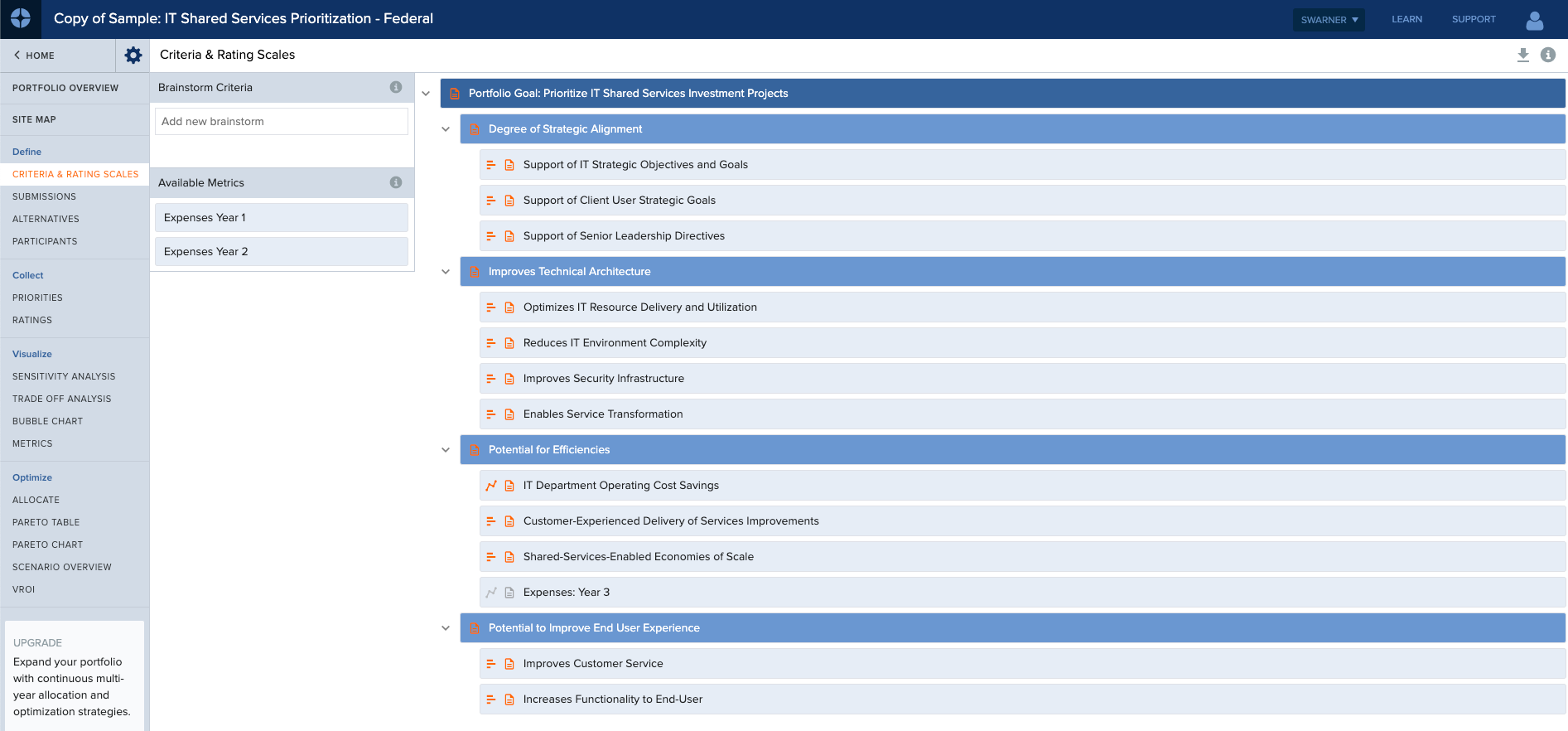 Defining Rating Scales
Rating Scales can be only be assigned at the lowest level of any branch of the criteria tree
When a Scale has not yet been assigned, clicking on the grey icon will bring up the Rating Scale wizard
Options will be provided offering either Qualitative or Quantitative template
Working with Existing Scales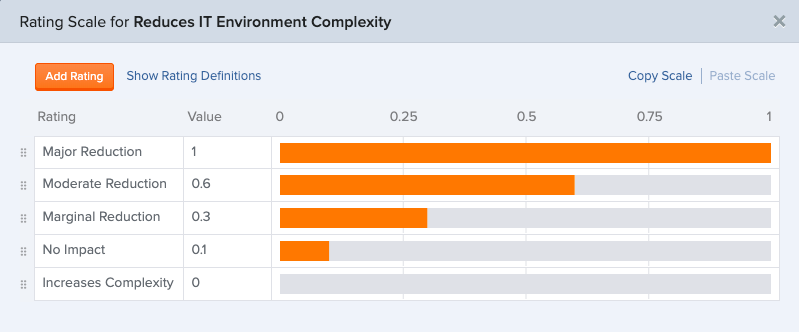 Qualitative Scales can be added using the Add Ratings Button

New Scale options will automatically be added to the bottom

Ratings can be reordered using Drag and Drop to display as desired
Clicking Show Rating Definitions will open an editable definition area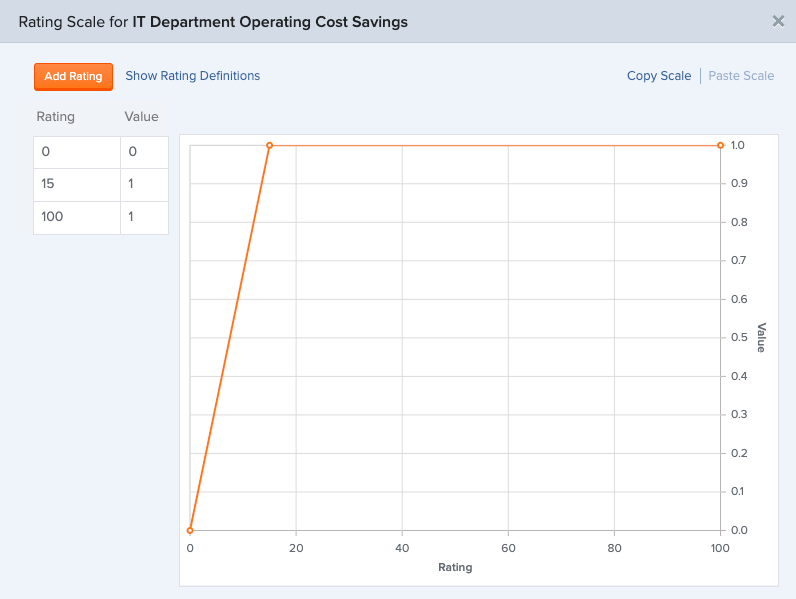 Quantitative Scale rating points can be added using the Add Rating Button
New Ratings will default to a 100 point scale but can be edited as needed
Ratings will automatically reorder from lowest to highest number
Associate Rating value between 0-1 can be defined
Clicking Show Rating Definitions will open an editable definition area