Decision Lens Accelerate - Project Table Search
In order to find a specific Project or string of data within the Projects table, a Search capability is available in the upper right of the Projects Page.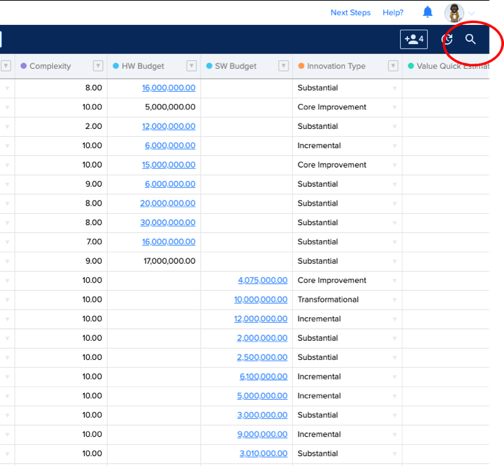 Clicking on the search icon will bring up the area to be type a phrase or numbers to find in the table. As the user types, the search cells that match the search content will be highlighted in yellow. The up and down arrows can be used to toggle through the results navigating directly to each cell.

Click the x to close out of the search and remove the yellow highlighted cells.