Decision Lens Accelerate - Activity Log Overview
Each Plan has its own Activity Log where you can see what changed were made, at what time, and by who. This enables clarity since many people may own and edit a single plan.
On the Projects page, open up the icon next to the human avatar- it looks like a clock. That is where you can find all of the Plan activity since the Plan was created. It will show in chronological order with most recent information on the top.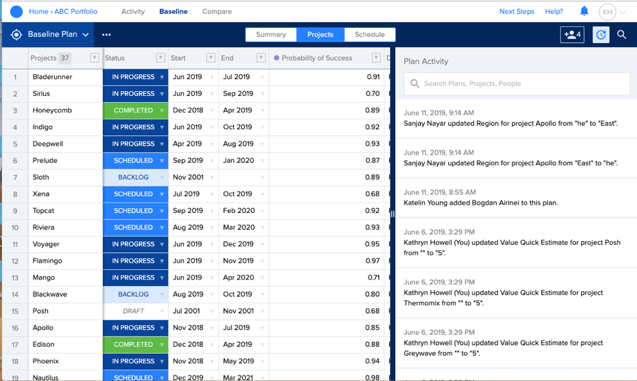 There is also an activity log on the "Activity" page of your portfolio.